What is the Invisalign system?
Invisalign clear braces are an innovative orthodontic solution for treating patients with misaligned teeth. These clear retainers work to gradually apply steady pressure to teeth in order to move them into the desired position.
Traditional braces, which are fitted to the teeth, are made with metal brackets and wires. Once in place, traditional braces can only be removed by the dentist. They do often require that a patient alter his or her diet and avoid certain activities that could prove to be damaging to the braces.
The Invisalign system uses a series of clear retainers, or aligner trays, that can be removed when a patient needs to eat or brush his or her teeth.
Each of the aligner trays makes very small adjustments to the teeth, until they have been gradually repositioned. One of the features that patients enjoy most about the aligner trays is that they are virtually invisible when they are worn.
What teeth straightening options are there?
There are a number of orthodontic solutions. The best way to determine which option is the best choice for you is to discuss your situation with your orthodontist during your consultant.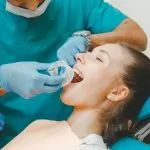 After any dental work that is needed has been completed, you will be ready to wear your Invisalign aligners. Impressions and images of your teeth will be taken so that your dentist can work up a plan for the movement of each of the trays in the Invisalign system.
Each tray will need to be work for several weeks. At this point, when they have done their job at gradually shifting your teeth, you'll be able to wear the next aligner tray in the series.
What are the costs for Invisalign?
At Crown Dental we want to help you smile. We have years of experience with compassionate dentists who offer a wide range of dental services. If you are concerned about the Invisalign cost we encourage you to reach out to us. We offer competitive prices at our clinic, and dental solutions that will meet the needs of each of our Dublin patients. See our prices below or call the clinic to learn more about what we can offer you.
Initial Consultation
FREE
Invisalign go plus
from €3750
Invisalign full
from €4500
WE OFFER A WIDE RANGE OF TREATMENTS
Alternative Treatments at Crown Dental
All of our treatments and services are provided in a comfortable, spa-like clinic, designed according to high-quality standards in our clinic in Dublin 6.
Are you interested in the Invisalign system?
There's never a wrong time to get the straight smile that you deserve. Book an appointment online or call our clinic at (01) 490 4656.