CLEAR & TRANSPARENT PRICING
We Are Proud of our Reputation
We have a strong reputation for being a friendly and caring dental clinic, with a transparent, honest pricing policy.
For any treatment you may require during your visit to us, we will always provide you with a range of treatment options, a written treatment plan and the opportunity to ask any questions or queries you may have. Patients will also find a price list on display in our waiting room so there are no unwanted surprises. You will always know exactly how much you will be asked to pay and why.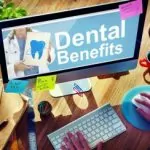 The Government are introducing 
Subsidised
 Teeth Cleaning for PRSI Patients (including Self-Employed) with appropriate contributions. You may be entitled to a FREE EXAMINATION and a DENTAL HYGIENIC CLEANING (scale & polish) for
 €15 
once per year with our dentists,  instead of the 
€110
 private fee .  The rules are very straight forward and you can test your eligibility and find out what entitlements you may have at 
www.welfare.ie
 or you can call us on 014904656 with your PPS number and we will be happy to check this for you.
Tax Relief
Certain dental procedures can qualify for tax relief. This results in a saving of 20% on the cost of the treatment and is another incentive to look after your dental health.  At the end of treatment we will provide and help complete a Med 2 form for you and you can use this to claim your tax relief.
Treatments covered by the Med 2 include:
«Orthodontics, Bridges, Crowns, Veneers, Root canal treatments, Periodontal treatment, Surgical extraction of a Wisdom Tooth» For more information on dental benefits, please go to 
www.revenue.ie.